Unique Opportunities for Adapting Mid-Century Office Buildings as Hotels
By John Tess President & CEO, Heritage Consulting Group | November 26, 2017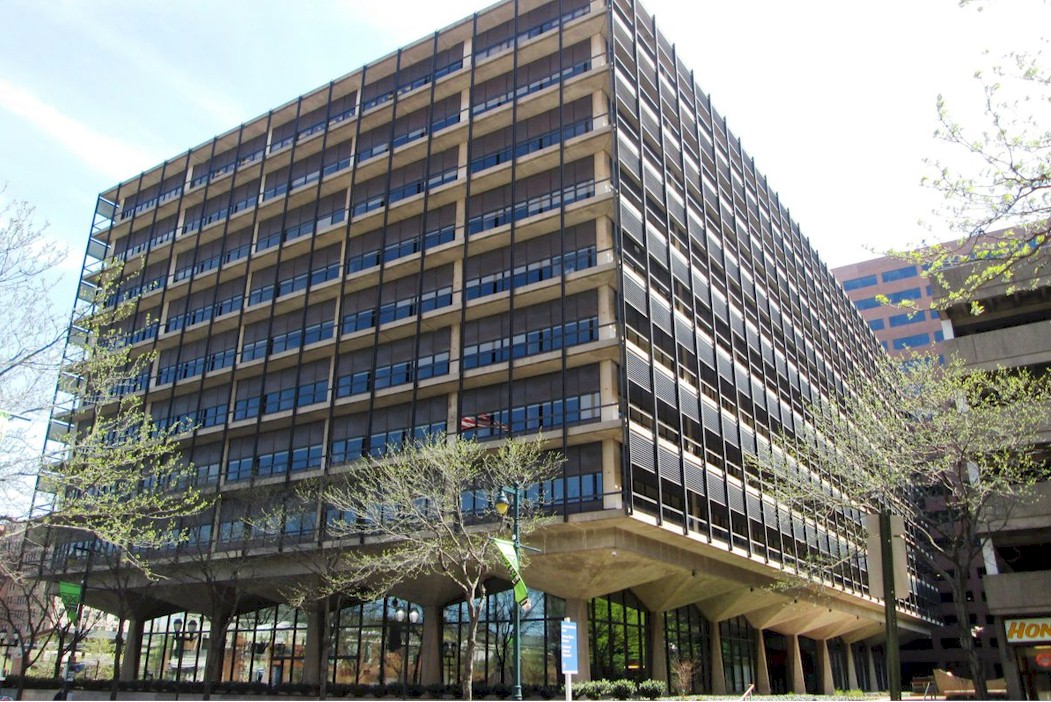 While breaking new ground for a new hotel is often always first in consideration, central downtown development can offer the added advantage of location. Ground up downtown development can be difficult to achieve due to limited vacant lots along with high property costs. One option that often makes a central city locale feasible is to rehabilitate an existing building.
When considering the adaptation of an existing building into a new hotel, mid-century Class B or C office towers, in particular, are prime for redevelopment into hotels, with premier locations, unique architectural features, and relatively low price tags. Additionally, office towers built in the 1950s and 1960s are now over fifty years old and may be eligible for historic tax credits (HTCs) which can help provide additional equity to the capital stack.
Opportunities for rehabilitating mid-century buildings are abundant and many are undervalued as the buildings are often in need of significant upgrades. When it comes to reusing mid-century office buildings for hotels, these resources typically contain larger windows and flexible floor plans, two important features older historic buildings usually do not offer.
With every passing year, the benchmark for which buildings are considered historic (typically 50 years old), correspondingly moves. As a result, more and more mid-century office buildings are historic and eligible to utilize HTCs to assist in financing hotel conversions. HTCs, including the 20% federal credit, as well as companion state credits available in most states, provide an incentive to rehabilitate historic buildings and are a major driver for the adaptive reuse of buildings throughout the country. In order to qualify for the HTCs, a building must be designated historic, and the proposed rehabilitation, including all exterior and interior work, must meet the Secretary of the Interior's Standards for Rehabilitation.
To better demonstrate the potential for adapting mid-century office buildings into hotels, several examples of recently completed rehabilitations are featured in this article. These examples illustrate creative solutions which capitalized on the unique features inherent in mid-century architecture, resulting in unique and modern hotel public and amenity spaces.
These projects successfully maintained the historic character of the building while providing a vibrant and modern aesthetic. Each of the adaptive reuse projects discussed below utilized federal and/or state HTCs.
Please Login to read the full story, or you can Get Free 30-Days Hotel Business Review
The Hotel Business Review articles are free to read on a weekly basis, but you must purchase a subscription to access
our library archives. We have more than 5000 best practice articles on hotel management and operations, so our
knowledge bank is an excellent investment! Subscribe today and access the articles in our archives.