Editorial Board Guest Author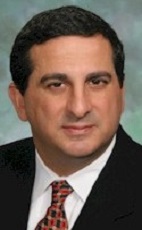 Mr. Ricci
Joseph Ricci
President & CEO, TRSA
Joseph Ricci is President and CEO of TRSA. Since joining TRSA, Mr. Ricci has logged more than 150,000 miles visiting laundries worldwide. His leadership has led to unprecedented membership retention and growth, as well as increased investment in research and benchmarking.
In addition, Mr. Ricci has leveraged his 25+ years of association and certification program management experience to launch certification programs that quantify the industry's commitment to professionalism, cleanliness and sustainability including Certificated Professional Laundry Manager (CPLM), Hygienically Clean and Clean Green.
Mr. Ricci has helped forge improved relationship with the international laundry community by working closely with ETSA and co-founding the International Textile Services Alliance (ITSA).
Before joining TRSA, Mr. Ricci served as Senior Association Executive with SmithBucklin, the largest international association management firm, as Executive Director for associations representing the healthcare, insurance, manufacturing and security industries including professional development and certification. He also founded Ricci Communications, a full-service marketing communications firm which was consistently ranked in the Washington Business Journal's Top 25 Privately-Held Marketing/Public Relations Companies.
Mr. Ricci has testified before the U.S. Congress. He was recently named one of the Top Association CEOs by CEO Update and was appointed to the U.S. Chamber of Commerce Association Committee of 100. He has been cited as an authority on association management issues by USA Today, AP, Los Angeles Times, New York Times, The Washington Post and hundreds of print and online outlets. He has appeared on CNN, ABC Nightly News, MSNBC and other broadcast media.
Mr. Ricci is a Certified Association Executive (CAE), is an active member of in the National Association of Manufacturers (NAM) Association Leadership Council and serves on the American Society for Association Executives (ASAE) Political Action Committee Board of Directors. He earned a Master in Business Administration from George Mason University and a Bachelors Degree in Communications from Virginia Tech.
Mr. Ricci can be contacted at 703-519-0029 or jricci@trsa.org