Editorial Board Guest Author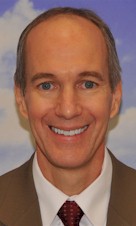 Mr. Horner
Russ Horner
Co-founder, Water Management, Inc.
Passionate about saving water and a longtime advocate for the environment, Russ Horner co-founded Water Management, Inc. (WMI) in 1980. As a water practitioner, Mr. Horner provides hands-on technical assistance and advisory services to domestic and international clients in the areas of water conservation, water demand management, water policy, and best management practices.
He has been responsible for auditing, pricing, designing and implementing many of WMI's thousands of guaranteed savings programs over the past 30 years.
In addition, Mr. Horner has assisted residential, commercial and industrial clients in developing strategies, analyzing and forecasting end use data to determine consumption patterns and forecasts for their specific geographical regions.
Mr. Horner has also trained municipalities in developing capacity in water audits, leak detection, conservation techniques, and best management practices. Mr. Horner often consults with and advises fixture manufacturers regarding new government regulations and technologies.
As President of WMI, Mr. Horner has been active in promoting public-private partnerships in water demand management activities for many years. Mr. Horner is also a Trustee for the AWWA's Standards and Codes Committee focusing on Water Conservation.
Mr. Horner can be contacted at 703-370-9070 or russ_horner@watermgt.com