Editorial Board Guest Author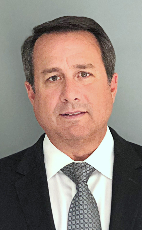 Mr. Shelly
Randy Shelly
Executive Vice President, Hospitality, Shawmut Design & Construction
Randy Shelly is the executive vice president of hospitality at Shawmut Design and Construction, a leading $1.5 billion national construction management firm. As executive vice president, Mr. Shelly is charged with overseeing the division's profitability and growth across its hotel, restaurant, and sports venues verticals, while ensuring each client's goals are exceeded.
During his time at Shawmut, Mr. Shelly has developed relationships with high-profile clients including InterContinental Hotels & Resorts, Nobu Hospitality, and Soho House. Under his leadership, the team has completed hotel projects for InterContinental New York Barclay, The Plaza, Nobu Ryokan, The Hoxton, Downtown LA, Boston Harbor Hotel, and Nobu Hotel Chicago.
In the restaurant sector, Mr. Shelly's team has cultivated partnerships with renowned hospitality groups including Union Square Hospitality Group, Thomas Keller Restaurant Group, and Make It Nice. He also launched the sports venues division at Shawmut, solidifying relationships with venues such as MetLife Stadium.

Mr. Shelly has more than 30 years of experience in the construction industry, working his way up from the project management ranks to a leadership role. Prior to joining Shawmut in 2002, he served as vice president for The Douglas Company.
Mr. Shelly is on the board of directors for Cradles to Crayons and supports Ment'or, the non-profit foundation that cultivates and inspires culinary excellence in young chefs, including selecting and training them to represent Team USA at the world's most prestigious culinary competition, Bocuse d'Or.

Mr. Shelly graduated from Bowling Green State University with a Bachelor of Science in construction management and has a certificate of business management from Rollins College Crummer Graduate School of Business Management.
Please visit https://www.shawmut.com for more information.
Linkedin Profile: https://www.linkedin.com/in/randy-shelly-07232612/
Mr. Shelly can be contacted at +1 617-622-7124 or rshelly@shawmut.com
Author's Articles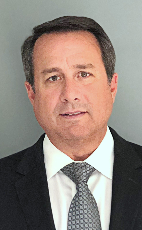 By Randy Shelly, Executive Vice President, Hospitality, Shawmut Design & Construction