Editorial Board Guest Author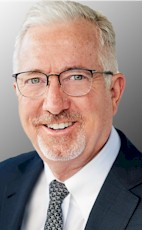 Mr. Bergerson
Tom Bergerson
Principal, AO Architects
Tom Bergerson, AIA, is Principal at AO, an Orange County, Calif-based architectural services firm with 10 distinct design studios serving the entire commercial real estate spectrum. Mr. Bergerson is responsible for managing hospitality, mixed-use and retail teams leveraging over 35 years of comprehensive architectural services and development management experience to oversee projects across AO's hospitality, commercial, retail, and mixed-use design studios.

Mr. Bergerson is a team builder that seeks innovative solutions to strategically ensure the client's development goals are fully addressed. He has a proven reputation leading project teams and acting as the client's advocate, successfully navigating complicated development hurdles.
Notably, Mr. Bergerson is currently overseeing the design and development of The Inns at Buena Vista Creek, a 426-room, three Hilton branded hotels on one campus in Oceanside. He is also overseeing two Hilton Garden Inn projects in Pomona & San Jose. The San Jose project includes a five-story, 150-room modular hospitality project. His firm, AO Architects is a pioneer in modular design and construction for hotel and residential projects.
In addition, he is designing BANC, a visionary mixed-use development in Irvine, featuring an 11-story branded luxury hotel with an adjoining 6-story office building and boasting amenities such as an expansive roman spa and rooftop beach club. Other projects currently under construction include a Springhill Suites in Downey and the rehabilitation of the historic Hotel Laguna in Laguna Beach. He is coordinating the final permits for a dual branded Residence Inn & Courtyard by Marriott in Orange.
Prior to joining AO in 2014, Mr. Bergerson was President at DMB Architects, where he launched and spearheaded the Orange County architecture and planning office in 2009. He also has held various leadership positions with renowned Southern California architecture firms including as Principal, Retail & Mixed Use at Cubellis, and as Retail Studio Director at Carter & Burgess.
Mr. Bergerson is a California licensed architect. He attended the University of Southern California's School of Architecture from 1981 to 1987. He is also an active member of the International Council of Shopping Center.
Please visit http://www.aoarchitects.com/ for more information.
Linkedin Profile: https://www.linkedin.com/in/tom-bergerson-69306310/
Mr. Bergerson can be contacted at +1 714-639-9860 or tom@aoarchitects.com
Author's Articles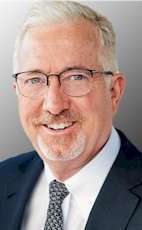 By Tom Bergerson, Principal, AO Architects