Editorial Board Guest Author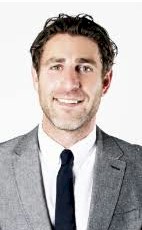 Mr. De Lowe
Brian De Lowe
President & Co-Founder, Proper Hospitality
Brian De Lowe is President and Co-Founder of Proper Hospitality, which operates and brands high-end lifestyle hospitality experiences under its Proper, Avalon, and Custom brands. In his role as President at Proper Hospitality, Mr. De Lowe is responsible for finding and developing buildings in culturally vibrant cities and neighborhoods.
Together with his partners and the rest of Proper's executive leadership, Mr. De Lowe brings together a team of talented people in design, food & beverage, health & wellness, and hospitality to make the buildings come alive as unique, one-of-a-kind, high-end lifestyle hotels. He also oversees overall strategy and the conceptualization and development of the Proper brand, as well as strategic and culinary partnerships.
Mr. De Lowe is also President and Co-Founder of Kor Real Estate Partners, a fully-integrated real estate investment, development and management firm that is well regarded for its use of creative design and distinctive branding to bring enhanced value to its investments in hotels, multifamily, and other lifestyle real estate assets. At Kor, he leads corporate strategy and the sourcing and execution of all real estate acquisitions & partnerships, having successfully closed over $1 billion of lifestyle real estate projects since re-launching Kor in 2012.
Prior to founding Proper Hospitality, Mr. De Lowe was the Vice President of Strategy & Business Development for Viceroy Hotel Group, where he oversaw all aspects of the company's acquisition and business development activities throughout the Americas.
Previously, Mr. De Lowe served as Development Director at Kor, leading the acquisition, development and redevelopment of urban multifamily, adaptive reuse, and hotel projects in the U.S. and Latin America.
Mr. De Lowe is a graduate of the University of Southern California's Marshall School of Business, where he graduated magna cum laude, and currently resides in Santa Monica, California with his wife and daughter.
Please visit http://www.properhotel.com for more information.
Mr. De Lowe can be contacted at +1 424-244-1729 or brian.delowe@properhotel.com
Author's Articles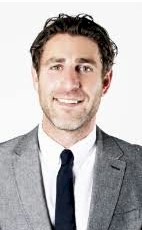 By Brian De Lowe, President & Co-Founder, Proper Hospitality