Editorial Board Guest Author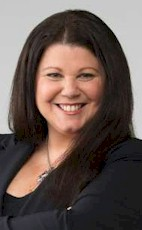 Ms. MacDonald
Marina MacDonald
Chief Marketing Officer, Red Roof
Chief Marketing Officer of Red Roof, Marina MacDonald began as an assistant to the general manager at the Franklin Plaza Hotel in Philadelphia and is now CMO of a national brand with 600+ hotels across the country. It's a role that didn't previously exist and was created specifically for her.
As CMO, Ms. MacDonald is forging a path - and acting as a role model - for women who aspire to leadership positions in the hospitality industry. As a leader at Red Roof, she proposed that the company create and launch the Red Roof Forum on Leadership for Women Entrepreneurs showcasing women in the male-dominated hospitality industry: their accomplishments, achievements, and insights. The Forum recognizes the growing influence of women owners, general managers and executives who are vital to any brand's success and to the overall growth of the hospitality industry with panels, talks, and awards and has resonated with female hospitality executives internally at Red Roof and across the industry.
Some of Ms. MacDonald's additional accomplishments include:
· In 2018, she oversaw the launch of two major Red Roof sub-brands, The Red Collection and HomeTowne Studios by Red Roof in multiple cities.
· In 2018, the American Hotel & Lodging Association awarded her the industry's Paving the Way award for her efforts to encourage women to grow their careers and pursue leadership roles.
· She was named one of the Top 30 Most Influential Women in Hospitality by Hotel Management and featured on the cover of Lodging magazine.
· Ms. MacDonald is the Vice Chair of the Hospitality Sales and Marketing Association International (HSMAI).
· Under her watch, Red Roof was recognized and awarded the 2018 Best Budget Hotel Brand by USA Today Reader's Choice.
· As Chief Marketing Officer, she's overseen radical innovations that have contributed to huge growth for Red Roof. Most recently, Red Roof® became the first hotel chain to connect directly with consumers - beyond their hotel room - through Amazon's Alexa Skills platform.
· Ms. MacDonald also greenlit the Along the Route platform, a tech innovation which allows travelers to pinpoint Red Roofs wherever they are geographically in the country and be able to book a stay.
Cycling is Ms. MacDonald's passion. After investing many hours, she is a trained performance cyclist and feels a strong pull to help others enjoy the sport. She enjoys coaching other women to cycle like pros.
Please visit http://www.redroof.com for more information.
Ms. MacDonald can be contacted at +1 614-744-2617 or mmacdonald@redroof.com
Author's Articles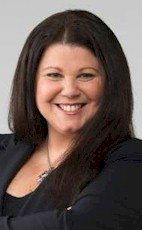 By Marina MacDonald, Chief Marketing Officer, Red Roof