Editorial Board Guest Author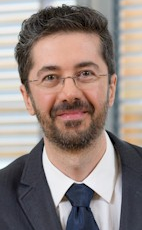 Mr. Sharifi
Shahin Sharifi
Lecturer, Macquarie University
Shahin Sharifi is a lecturer at Department of Marketing, Macquarie University. Mr. Shahin holds a PhD in Marketing from Monash Business School in Melbourne, Australia. His research interests are focused in the areas of consumer behavior, judgment and decision making, services marketing, and experimental psychology.

Mr. Shahin has also focused extensively on how emotion influences action and intention, as well has how brand awareness and discounting affect perceptions before, during, and after purchase. His research is frequently focused on the future of marketing, and how the internet and related developments, such as online reviews affect businesses and the perceptions of them.

Mr. Shahin's work has been published in journals, including Journal of Business Research, Computers in Human Behavior, and Journal of Hospitality Marketing and Management among others. He is an ad-hoc reviewer for a number of leading marketing journals, and regularly speaks on issues facing the marketing industry. He has taught marketing courses in Iran and Australia, including marketing management and marketing research methods.

Mr. Shahin holds a Masters of Business Administration (MBA) from the University of Tehran, and has collaborated with research published in Iran, Australia, and the Republic of Korea. Shahin lives in Sydney, Australia.
Please visit http://www.mq.edu.au for more information.
Mr. Sharifi can be contacted at +61 298509173 or Shahin.sharifi@mq.edu.au
Author's Articles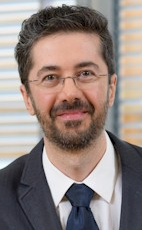 By Shahin Sharifi, Lecturer, Macquarie University