Editorial Board Guest Author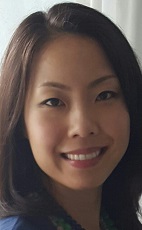 Ms. Kang
Grace Kang
Managing Partner, Greenview
Grace Kang is managing partner of Greenview, a sustainability consulting and research firm providing hospitality organizations with their strategy, programs, and reporting, and hospitality industry with industry insight, trends and benchmarks. She oversees Greenview's Asia operations as well as co-develops the company's business plan and growth strategy.
Ms. Kang successfully rolled out the Greenview Portal, a software as a service online sustainability data management platform that makes tracking, measuring and improving in areas of sustainability and social responsibility easy and seamless. She leads a software development team and manages the development of the Greenview Portal 2.0 and industry benchmarking studies including the Green Lodging Survey, benchmarking sustainability operational best practices.
Ms Kang has a focused background in the hotel industry with over 15 years of experience in various functional roles, particularly in driving business through data analysis, reporting and strategic programs. She brings corporate perspective from working at top global hotel brands such as Starwood Hotels and Resorts and Marriott International.
At Starwood, Grace optimized the sales organization in underperforming markets by redesigning customer coverage models to drive revenue and gain market share, and managed and liaised with cross-functional teams to ensure that newly opening hotels have successful opening performances.
At Marriott, she led the lodging business plan for select service properties to quantify future investments and profit contribution of new openings, and conducted investment analyses to structure various transactions.
In addition to her hotel background, Ms. Kang gained Asia experience working at Samsung Card in Seoul, Korea. At Samsung Card, she designed a new premium customer experience strategy for Samsung Card VIP segment across all key servicing touch points to drive incremental revenue, developed the company's first international online affiliate program as a vehicle to expand into the international market, and partnered with global hotel companies and luxury travel networks to provide differentiated and high-end travel benefits to the top tiered members.
Ms. Kang earned two degrees from Cornell University, a Bachelor of Science from the Hotel Administration School and Master of Business Administration from the Johnson Graduate School of Management. Cornell is where she found her passion for the hospitality industry and teaching fitness. On her spare time, she continues to teach group fitness programs.

Please visit http://www.greenview.sg for more information.
Ms. Kang can be contacted at 659-623-1876 or grace@greenview.sg
Author's Articles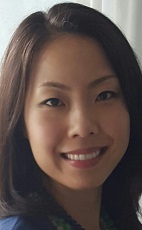 By Grace Kang, Managing Partner, Greenview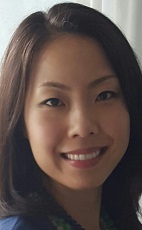 By Grace Kang, Managing Partner, Greenview