Editorial Board Guest Author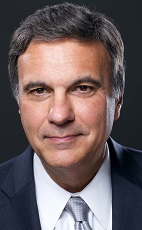 Mr. Pucciarelli
Albert Pucciarelli
Partner, McElroy Deutsch Mulvaney & Carpenter, LLP
Albert J. Pucciarelli is a partner with McElroy, Deutsch, Mulvaney & Carpenter, LLP, a national and international law practice. Active with the firm since September 2005, Mr. Pucciarelli is recognized for his expertise in hotel and resort development and operations. His practice is concentrated in these areas, as well as in aviation law, general corporate law and real estate law.
Between 1988 and 1998 Mr. Pucciarelli served as Executive Vice President, General Counsel and Secretary of InterContinental Hotels, with over 200 hotels in 70 countries. He also served as Chair of the Hotels, Restaurants and Tourism Committee and as Chair of the Aeronautics Law Committee of the Association of the Bar of the City of New York. Lastly, he is a Director and past President of the Hospitality Industry Bar Association.
In addition to his practice, Mr. Pucciarelli has taught International Business Law as an adjunct professor at the Fordham University Graduate School of Business and was a member of that school's Advisory Board. He is currently a member of the Board of Directors of Skytop Lodge, a 155-room vacation property in Skytop, Pennsylvania as well as an active member of Cayuga Hospitality Consultants.
Mr. Pucciarelli offers services in hotel and resort development, legal aspects of hotel operations, litigation support, expert witness testimony, mediation, and alternate dispute resolution. His clients include the owners and developers of Marriott, Ritz-Carlton, Fairmont, Mandarin-Oriental, Hyatt, Andaz, St. Regis, Westin and many more. He is fluent in Russian and a commercially certified pilot, as well as the President of the Mid-Atlantic Pilots Association. Albert serves his community, Ridgewood, New Jersey, as Deputy Mayor and Councilman.
Please visit http://www.mdmc-law.com/ for more information.
Mr. Pucciarelli can be contacted at 201-493-3718 or apucciarelli@mdmc-law.com