Maximizing Social Media ROI: Post-Pandemic Playbook
By Matthew Babiarz Creative Senior Digital Strategist, Mower | May 31, 2020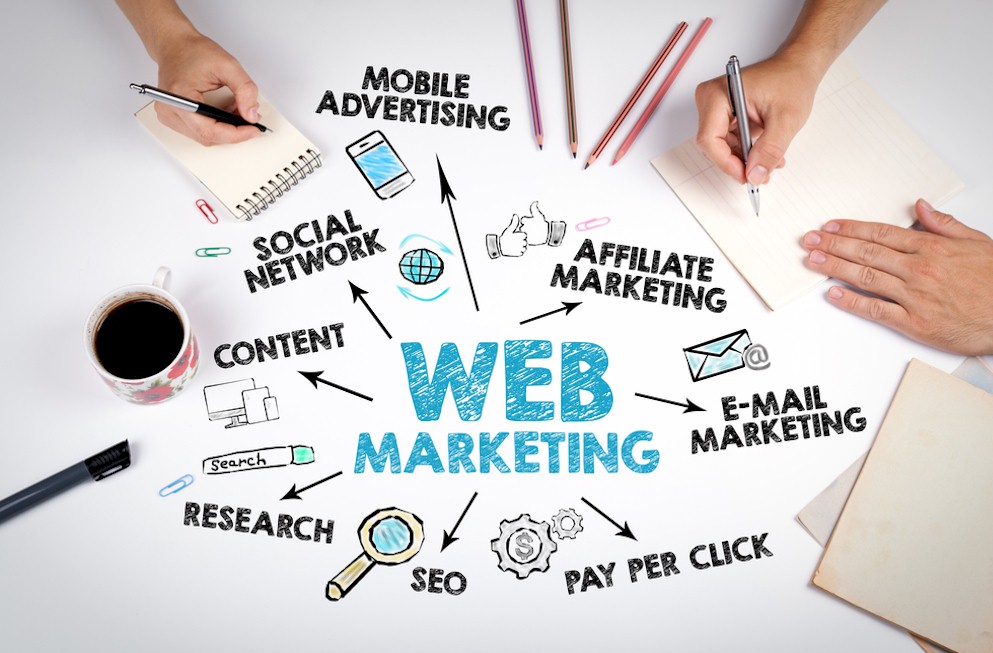 Social distancing and the Coronavirus pandemic has hit no industry harder than travel and hospitality. In March, 43% of business travel plans got cancelled. Hotel occupancy plunged 67.5% and Hotel revenue per available room fell more than 80%.

March Madness
The impact can be equally measured on the digital side. For the last 10 years, Google searches for Hotels followed a pattern with a ramp-up in March, followed by spikes in June and July, then tapering off with the lowest amounts of activity in November and December. Unsurprisingly, 2020 is shaping up to look a little different.
In March, for the first time we saw a decline in Hotel Google searches, down 24% compared to the 10-year average. Making this even more of a letdown, 2020 had previously been on pace to exceed the 10-year average, with searches in January and February tracking about 25% higher than in years' past. And if you consider Google search activity to be a dependable indicator of consumer demand and intent, 2020 was looking promising.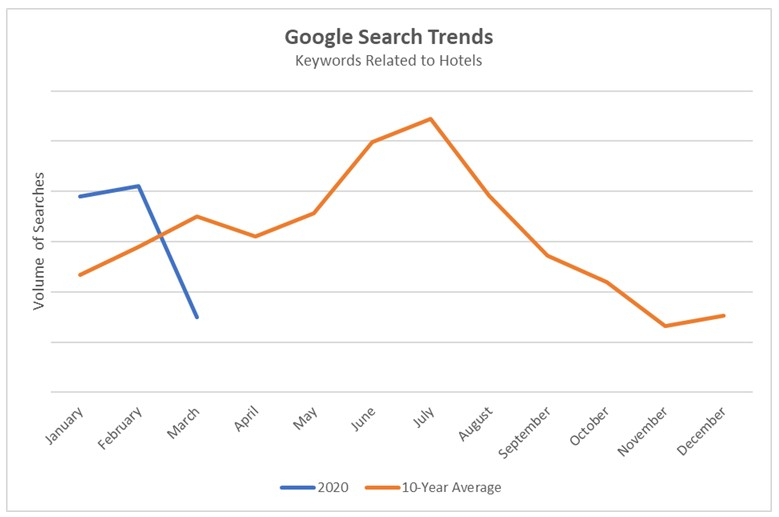 With stay-at-home orders enacted, people had to quickly adapt and make the best of the situation by self-isolating, working remotely, streaming entertainment, playing video games, and connecting with friends and family online. As a result, social media usage exploded to the point where software engineers in Silicon Valley scrambled to keep their systems up and running and the lights on. This phenomenon was coined by influencers and insiders as 'The Isolation Bump':
Please Login to read the full story, or you can Get Free 30-Days Hotel Business Review
The Hotel Business Review articles are free to read on a weekly basis, but you must purchase a subscription to access
our library archives. We have more than 5000 best practice articles on hotel management and operations, so our
knowledge bank is an excellent investment! Subscribe today and access the articles in our archives.