Interactive Digital Signage Strategies
By Eric Henry President, Tightrope Media Systems | November 05, 2017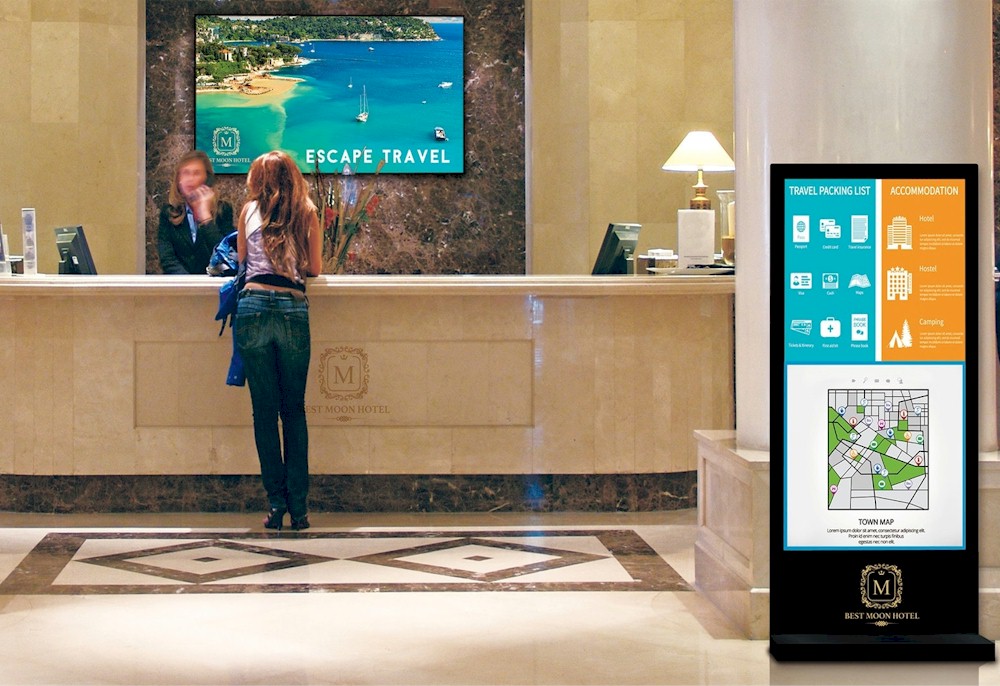 Hotel guests can have a lot of questions, and the front desk staffers who get quizzed all day, every day, don't always have the time or right information to be helpful.
Imagine how useful an interactive screen, along with a range of other on-premise screens, would be in boosting guest experiences. Also ponder how such screen can remove pressure and demands off those already busy customer-facing staff members.
Larger hotels may have dedicated concierge staff, but thousands of smaller properties don't have the foot traffic or staffing budget to put that level of guest services in place. That means hotel guests looking for advice on where to eat, where to shop, local transport, directions, running routes, and on and on all tend to ask the front desk.
A virtual concierge would handle all that - an always-on, always-ready, hyper-informed know-it-all that can field and expertly answer a long list of questions on demand. Typical interactive concierge screens are loaded with information tied to all the questions that tend to come up - including local dining, shopping and services options, as well maps and local tourism guides.
Mounted on a wall or free-standing on a lobby pedestal, these kiosks are showing up in more and more chain properties, and they're just one of the ways digital display technology is improving the guest experience and bottom lines for hotel operators.
Filling a Void
Please Login to read the full story, or you can Get Free 30-Days Hotel Business Review
The Hotel Business Review articles are free to read on a weekly basis, but you must purchase a subscription to access
our library archives. We have more than 5000 best practice articles on hotel management and operations, so our
knowledge bank is an excellent investment! Subscribe today and access the articles in our archives.