Is "The Cloud" Right For You?
A Few Basic Truths to Help You Decide
By David Hogan Executive Director of Major Accounts, Heartland Payment Systems | October 26, 2014
As our world becomes more and more connected, the terms used to describe "Cloud-Based" computing seem to blur into abstraction. In this article, I'll clarify the terms "Cloud computing" versus "Software as a Service," often referred to as SaaS. In some ways, it's like describing two sides of the same coin. However, there are some clear distinctions, along with risks and rewards, to keep in mind. So… what is the difference between Cloud Computing and SaaS? Is there a difference?
The term "Software as a Service" is considered to be part of the terminology surrounding Cloud computing, along with Infrastructure as a Service (IaaS), and Platform as a Service (PaaS). SaaS can best be described as the application layer of the Cloud. It is a delivery model in which software is licensed on a subscription basis and is centrally hosted by a third party. It is also sometimes referred to as "on-demand software." SaaS is typically accessed by users with a thin client via a web browser and has become a common delivery model for many business applications.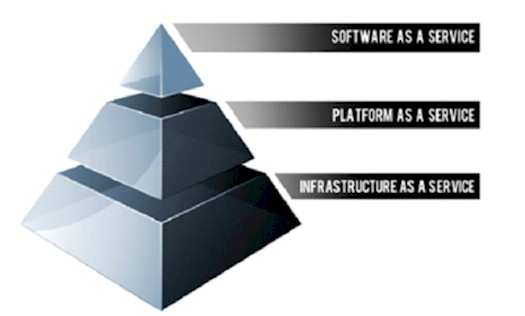 The vendor community is not making the distinction between SaaS vs. Cloud any easier. It seems all vendors have their own spin on the subject of "The Cloud" and have been jockeying for position in the marketplace.
For the benefit of this discussion, I will be focusing on SaaS solutions in the hospitality industry. It is any software application that you run which is not located on your premises. Instead of having the application running on servers and data storage in your data center, it is running in the vendor's data center. It is a full-blown application, not a component part of something else.
The way SaaS applications are licensed is different from "on-premise" applications. Instead of buying the license to use the application, and then paying for software maintenance to support it and keep it current, you "rent" the software over a period of time - usually monthly or yearly. Instead of buying and installing infrastructure and then paying ongoing operating and maintenance costs, the vendors run the application on their infrastructure. The cost of the SaaS application not only covers the cost of the software itself, but also the ongoing operations and infrastructure costs.
When you run a SaaS application, you generally log into your vendor's website and you are on. You can say that SaaS applications are running "in the Cloud," and you would be correct. But SaaS applications are not the Cloud.
The concept of SaaS is not new, but it's still relatively new in the hospitality industry, and some operators remain on the fence about whether or not they should take the plunge, especially with the all-important property management system (PMS). Is it secure? How do we know it's secure if there isn't any physical hardware to monitor? How do we ensure up-time? Will performance be affected?
Please Login to read the full story, or you can Get Free 30-Days Hotel Business Review
The Hotel Business Review articles are free to read on a weekly basis, but you must purchase a subscription to access
our library archives. We have more than 5000 best practice articles on hotel management and operations, so our
knowledge bank is an excellent investment! Subscribe today and access the articles in our archives.