Editorial Board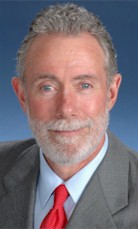 Mr. Spaulding, Jr.
Arthur Spaulding, Jr.
Partner, Cox, Castle & Nicholson LLP
Arthur O. Spaulding, Jr. is a partner in the Orange County office of Cox, Castle & Nicholson LLP, which commands one of the largest concentrations of attorneys in the U.S. whose primary focus is the real estate, financial services and construction industries. Mr. Spaulding is a senior transactional real estate attorney with extensive experience in the acquisition, disposition, financing and development of real estate projects with an emphasis on the hospitality industry. Since 1980, Mr. Spaulding has been actively involved in all aspects of the resort development and timeshare industries. He has been a member of the American Resort Development Association since 1980, served as an ARDA Director from 1989 to 1991, and again from 2007 - 2009. Mr. Spaulding was a Founding Director of the International Foundation for Timesharing, served on its Board of Directors from 1984 through 1989, and was Vice President of the International Foundation for Timesharing from 1987 to 1988. Mr. Spaulding served on ARDA's Board of Trustees from 1997 to 2001 and is once again serving in that capacity. He has served on numerous ARDA committees over the years. He is the immediate past Chairman of ARDA's Ethics Committee. He has lectured widely in the field of resort and timeshare development, including all aspects of program structure, acquisitions, dispositions, entity structuring, financing, restructuring and state regulatory and registration work. Mr. Spaulding devotes a large percentage of his practice to matters involving vacation resort ownership. He has structured both resort and urban club systems, and has supervised the registration of such systems at the state level. Much of his work involves mixed use projects having both hotel and vacation ownership aspects. He is currently very active in advising developers of fractional ownership projects and private residence clubs. He has considerable experience also with condominium-hotel projects. Mr. Spaulding has spoken at numerous industry events, including ARDA's annual conferences dating back for the better part of three decades, the Asia-Pacific Timeshare Conference sponsored by Resort Condominiums International in Jakarta, Indonesia, and the Annual Convention of AMDETUR, the Mexican tourism association, in Cancun, Quintana Roo, Mexico. He has also been a speaker regarding timeshare issues of interest to the hotel industry and the conversion of hotel projects to timesharing at the NYU and UCLA Hotel Industry Investment Conferences, the Lodging Conference in Scottsdale, Arizona, and International Law Symposia regarding resort development sponsored jointly by the American Bar Association and the International Bar Association and held in Marbella, Spain and Los Angeles, California. Representative development clients for whom Mr. Spaulding has had extensive involvement are Marriott Ownership Resorts, Inc., Four Seasons Hotels, Wyndham-Trendwest Resorts, Starwood Vacation Ownership, Disney Vacation Development, Shell Vacations and The Welk Resort Group. Mr. Spaulding also represented General Electric Capital Corporation in connection with construction, inventory and receivables financing transactions. A graduate of Yale University with a BA in English, Mr. Spaulding earned his J.D. from UCLA Law School in 1973, and was admitted to practice in California in 1973 and in Nevada in 1976.
Mr. Spaulding, Jr. can be contacted at 949-260-4620 or aspaulding@coxcastle.com
Author's Articles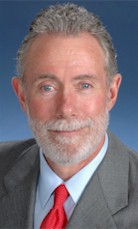 By Arthur Spaulding, Jr. , Partner, Cox, Castle & Nicholson LLP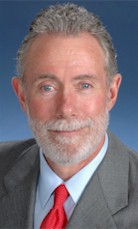 By Arthur Spaulding, Jr. , Partner, Cox, Castle & Nicholson LLP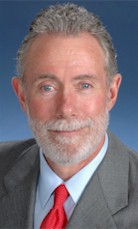 By Arthur Spaulding, Jr. , Partner, Cox, Castle & Nicholson LLP