Editorial Board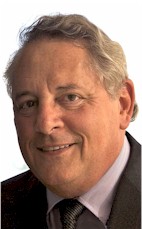 Mr. Bernstein
Laurence Bernstein
Managing Partner, Protean Strategies
During a highly successful 20 year career, Laurence Bernstein launched and nurtured numerous global hospitality, foodservice and financial service brands, on behalf of global advertising and brand marketing firms.
Prior to working in advertising, Mr. Bernstein cut his teeth in sales and marketing with Westin Hotels. In 1998, in response to the rapidly changing marketing environment, he founded the boutique strategy and research agency that he now runs, Protean Strategies.
From its inception, the firm has led the way in experiential branding -- converting attributes, features and benefits into relevant and differentiating experiences that form the underpinning of real brand-centric growth. This led to the seminal idea of modern luxury, first posited in a 1999 white paper published in the Cornell Quarterly, which now underpins the entire boutique category.
In 2012 Mr. Bernstein started Protean Hospitality Partnerships, a marketing advisory consultancy focusing on the hotel and resort business. Recently, the firm published a widely quoted study of how consumers engage on an emotional level with hotel brands.
In the consumer research field, Mr. Bernstein developed the first psychoanalytic approach to market research, Inner Directives Archetype Studies, that has been used by more than 20 automotive brands to understand the underlying relationships between people and their vehicles. Inner directives has also been used by hotel companies and travel organizations to better understand and cater to their guests and visitors.
The Protean Guest Experience Audit system is an inexpensive methodology to help hotels understand what guests actually experience at the property level, using an interactive, real time methodology. In addition, Protean is recognized by Forrester Research as a leader in the exciting new field of Predictive Market based consumer research.
Mr. Bernstein attended the University of the Witwatersrand in Johannesburg and Cornell University School of Hotel Administration. He has published numerous articles on hospitality brand and guest experience design and has been invited to lecture at Cornell University, University of Toronto, and many associations including the inaugural Leadership Seminar presented by the Boutique and Lifestyle Hotel Association.
Please visit http://www.proteanstrategies.com for more information.
Mr. Bernstein can be contacted at +1 4169673337101 or bernstein@proteanstrategies.com
Author's Articles
By Laurence Bernstein, Managing Partner, Protean Strategies
By Laurence Bernstein, Managing Partner, Protean Strategies