Editorial Board Guest Author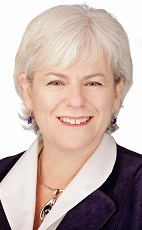 Ms. Frank
Tema Frank
CEO, Frank Reactions
Tema Frank, Chief Instigator at customer experience consultancy Frank Reactions, has been pioneering online success for hotels and other businesses since 2001. She has over 30 years' experience in marketing, customer service, user experience testing and business strategy.
Ms. Franks clients have ranged from small B&Bs in France to large organizations like Expedia, Travel Alberta, Sabre Holdings, Cruise Ship Centres and the Alberta Motor Association. Using social media techniques before social media existed, Ms. Frank built an international panel of 75,000 mystery shoppers using no paid advertising. Her company's ground-breaking approach of having large numbers of prospective customers do usability testing of websites from their own computers changed the way websites are evaluated and gives clients great insight into how to increase web sales conversions.
Ms. Frank hosts the weekly Internet radio show (podcast), Frank Reactions on Customer Experience, which discusses how companies can meet (and exceed) the ever-increasing customer service expectations in our social media era. The podcast is available on iTunes, Stitcher and at her website.
Ms. Frank speaks at conferences internationally, and has taught Digital Marketing at the University of Alberta, at the Universite de Pau et des Pays de l'Adour in France, Grant MacEwan University, and in short courses for companies and government departments.
Ms. Frank's recently released second book, PeopleShock: The Path to Profits When Customers Rule, is an Amazon bestseller. Based on interviews with over 150 business leaders, the book argues that as more becomes automated, what's left for human interaction becomes even more important. Using case studies she shows how profitable customer experiences, come from improving relationships and processes for all the people involved, from suppliers to your front line to customers and beyond.
Please visit http://www.FrankReactions.com for more information.
Ms. Frank can be contacted at 866-544-9262 or tema@frankreactions.com