Editorial Board Guest Author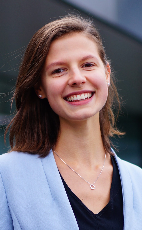 Ms. Van Nielen
Vani Van Nielen
Asset Management Analyst, Global Asset Solutions
Vani van Nielen has just graduated with high honours from Ecole hotelière de Lausanne in Switzerland, with a Bachelor of Science in International Hospitality Management. She specialises in Hotel Planning and Development, Sustainable Innovations and Influence.
Ms. van Nielen has conducted extensive research on group meetings and the MICE segment as part of her diploma work. Her other achievements include the HAMA Europe 2020 Student Award and a nomination for the American Real Estate Society's Alpha Sigma Gamma Honour.
Since March 2020, Ms. van Nielen has been working with the leading asset management firm, Global Asset Solutions, on a COVID-19 communications project. She has written numerous articles concerning crisis management practices for hotel owners, asset managers and operators, covering topics such as forecasting, balance sheets and sustainability during recovery. She is passionate about using data and digital solutions to optimise asset management practices.
Ms. van Nielen is currently looking for opportunities to begin her career in hotel asset management, development or consulting. Her other work experiences include an internship at the Front Office and events space at The Hoxton Holborn in London, as well as an assistant project coordinator role at an experiential marketing firm in New York City. Outside of her academics or work experiences, she has held a leadership role in a non-profit association and played a key part in the organisation of a three-day hospitality summit.
Ms. van Nielen has a very international background; she is both a Russian and Dutch citizen and grew up as an expatriate, speaking multiple languages as a result. She has lived in ten countries over her 22 years, including Cambodia, Finland and Nigeria.

Please visit http://www.globalassetsolutions.com for more information.
Linkedin Profile: https://www.linkedin.com/in/vani-van-nielen/
Ms. Van Nielen can be contacted at +41 795528150 or vani.vannielen@ehl.ch
Author's Articles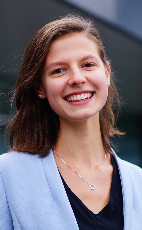 By Vani Van Nielen, Asset Management Analyst, Global Asset Solutions