Editorial Board Guest Author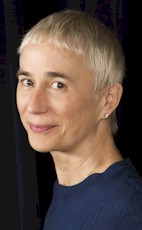 Ms. Quinn
Florence Quinn
President & Founder, Quinn PR
Florence Quinn has a near-clairvoyant ability to anticipate trends, cut to what is important and seemingly pull creative ideas out of a hat. Her marketing intelligence has sparked some of the most effective hotel and travel PR ideas and campaigns of our time.
An artist at heart, Ms. Quinn believes that great work has simplicity, inspiration and form. Like the grid beneath a Jackson Pollock painting. Her vision and work ethic have nurtured and shaped her into a strategic powerhouse of brand storytelling that builds audiences, produces revenue and transforms brands. We apply CMO thinking and a 360° approach to operate at the intersection of magic and math, says Ms. Quinn. Our guiding principle is attraction over 'selling.'
As a heavily decorated winner of nearly every award available to PR professionals and having appeared on a number of magazine covers, Ms. Quinn coaches and inspires her team to find the best strategic and creative solutions then measure them against the client's brand and goals.
Shark Tank-shark and business-mogul Barbara Corcoran agrees: The amazing thing about Florence is that she's an extremely creative individual, and on top of that she's able to transfer that inspiration to the people who work with her so she's able to build a giant creative team. Do you know how unusual that is in the PR business?
A Connecticut native, Ms. Quinn keeps letters received from Katharine Hepburn while at Smith College in her office as a reminder to be an independent thinker. She resides in Westport with her son, dog and gardens.
Please visit http://www.quinn.pr for more information.
Linkedin Profile: https://www.linkedin.com/in/florenceq/
Ms. Quinn can be contacted at +1 212-868-1900 or fquinn@quinn.pr
Author's Articles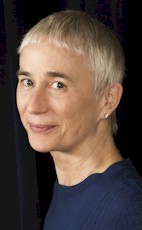 By Florence Quinn, President & Founder, Quinn PR