Editorial Board Guest Author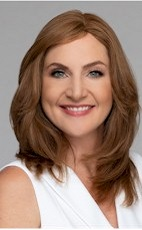 Ms. van Greunen
Theresa van Greunen
Assistant Vice President of Corporate Communications, Aqua-Aston Hospitality
Theresa van Greunen, assistant vice president of corporate communications, joined Aqua-Aston Hospitality in 2015 as director of public relations and promotions and has been providing strategic direction and implementing successful communications campaigns ever since.
To elevate Aqua-Aston's 70-year legacy, Ms. van Greunen launched #ShareTheAloha, a pay-it-forward campaign providing a platform for Hawaii's community leaders and non-profit organizations who are doing good by sharing Hawaii's unique culture; promoting the principles of tolerance, diversity and equality; and being environmental stewards. #ShareTheAloha is the company's most successful campaign to date and due to unprecedented consumer response, was extended three times.
Additional highlights from Ms. van Greunen's career with Aqua-Aston include developing Aqua-Aston's corporate social responsibility program, Advocate with Aqua-Aston, and most notably, its #ForOurReef campaign. Credited with influencing the new law that bans reef-damaging sunscreens in Hawaii (Senate Bill 2571), the public awareness initiative and sought to amplify awareness about the issue; increase consumer demand for reef-safe sunscreen; and increase the availability of reef-safe sunscreen for purchase. Since launching the campaign in 2018, Aqua-Aston has distributed more than 100,000 reef-safe sunscreen samples with educational information to hotel guests and the community at more than 50 events throughout Hawaii.
Ms. van Greunen's tremendous success spearheading Advocate with Aqua-Aston and the#ForOurReef campaign led to Aqua-Aston's recognition by the Hospitality Sales and Marketing Association International (HSMAI) as a leader in corporate social responsibility, and her honor as one of the Top 25 Extraordinary Minds in 2019.
Ms. van Greunen oversees a growing corporate communications team and under her leadership, Aqua-Aston has refined its online customer service programs, resulting in quicker response times. Following tremendously positive results from integrating LiveChat with social media platforms, Aqua-Aston Hospitality is now one the first global brands to integrate the new Apple Business Chat and Google Business Message features with its online platforms.
Please visit http://www.aquaaston.com for more information.
Ms. van Greunen can be contacted at +1 808-202-5756 or pr@aqua-aston.com
Author's Articles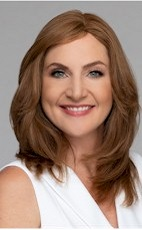 By Theresa van Greunen, Assistant Vice President of Corporate Communications, Aqua-Aston Hospitality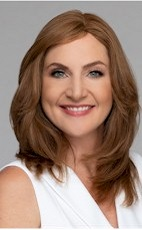 By Theresa van Greunen, Assistant Vice President of Corporate Communications, Aqua-Aston Hospitality