Editorial Board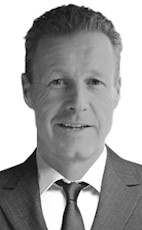 Mr. McGlashan
Euan McGlashan
Global Co-founder & Chief Executive Officer, Valor Hospitality Partners
Following an award-winning career in luxury, resorts, independent and branded hotels, Euan McGlashan formed Valor Hospitality Partners in 2012 with longtime friend and business partner Steve Cesinger.
Since then, Mr. McGlashan and his dynamic team have executed on many distressed property turnarounds, new builds and re-brandings, resulting in a highly-regarded reputation for the quality of the Valor execution both commercially and culturally.
In 2013, Mr. McGlashan formed PMR Hospitality Partners in Cape Town, South Africa with lifelong friends, Tony Romer-Lee and Michael Pownall, creating a bespoke, unique, full-service management company targeted at filling a huge need gap in the Sub-Saharan African hospitality market. In 2018, PMR became Valor Africa & Middle East turning Valor into what is now referred to as Valor Global with new office openings in Bangkok, Thailand and Dubai.
Mr. McGlashan's vision for a truly bespoke global management company sharing resources, skills, and strategic thinking, as well as internally-created operating systems, procedures and guidelines which Reimagine Hospitality has come to life with Valor Global now managing, asset managing advising, or consulting on over 50 projects around the world.
Valor Hospitality Partners is a full service hotel management, acquisition and development company offering an array of services including site selection, product selection, entitlements, financing solutions, conceptual design, construction and project management, procurement, technical services, pre-opening hospitality management and operations management.

Please visit http://www.valorhospitality.com for more information.
Linkedin Profile: https://www.linkedin.com/in/euan-mcglashan-805a176/
Mr. McGlashan can be contacted at +1 601-500-0448 or emcglashan@valorhospitality.com
Author's Articles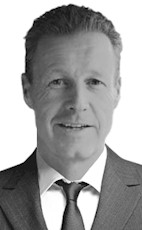 By Euan McGlashan, Global Co-founder & Chief Executive Officer, Valor Hospitality Partners