Editorial Board Guest Author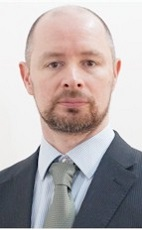 Mr. Concannon
Lance Concannon
EMEA Marketing Director, Meltwater Social
Based in London, England, Lance Concannon is the EMEA marketing director for the social media monitoring and management software provider, Meltwater Social. A key element of his role is advocating the use of social data and analytics to help businesses communicate better with their audiences and identify both the opportunities and potential risks which frequently become first visible in social.
Meltwater Social, formerly Sysomos, was acquired by Media Intelligence provider, Meltwater, in 2018 and the company has now integrated the two platforms to provide users with the ability to analyse their print, digital, broadcast, and social media brand mentions in a single tool.
Prior to joining Meltwater, Mr. Concannon worked as an agency-side PR and communications consultant, and began focusing on social media in 2005, helping global brands understand how best to make use of emerging social technologies. In this early period, he built one of the market's first social media monitoring platforms, Prompt Blog Monitor, which was awarded the Best New Product in the 2007 B2B Marketing Awards.
Mr. Concannon's client experience includes major B2B and B2C organizations such as Accor, Sofitel, BP, IBM, Oracle and Vodafone. During his career in social, he has managed a wide range of campaigns including blogger outreach, influencer marketing, crisis comms, content programs, viral videos and infographics.
Mr. Concannon began his career in technology journalism for some of the world's leading consumer and business tech publishers. He spent a decade charting the rise of technologies such as the home PC, smartphones, the internet, and social media.
Please visit http://www.meltwater.com for more information.
Mr. Concannon can be contacted at +44 02071837754 or lance.concannon@meltwater.com
Author's Articles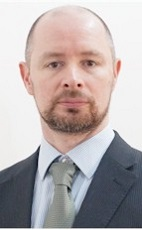 By Lance Concannon, EMEA Marketing Director, Meltwater Social