Editorial Board Guest Author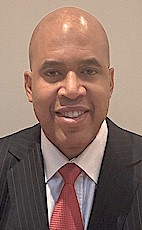 Mr. Mitchell
Ron Mitchell
CEO & Founder, Virgil Careers
Ron Mitchell is is a recognized leader in the area of career and entrepreneurial development, and a regular contributor to national media outlets. Mr. Mitchell has founded three ventures in the career development space including Virgil, CareerCore and the AlumniAthlete Network.
Through these platforms, he has helped millions of students and professionals secure jobs, transition careers and advance within their chosen professions. His solutions have been utilized by many of the most prestigious corporations, nonprofit organizations, and academic institutions in the nation including Accenture, Goldman Sachs, JP Morgan, Target, Ominicom, the United Negro College Fund, The City of New York, Princeton, Yale and The Ohio State University.
Most recently, Mr. Mitchell and his team relaunched Hcareers, the leading employment solution for the hospitality industry. Hcareers has built the industry's most robust ecosystem of employers and job seekers over its history and serves an impressive 5.7 million registered job seekers and over 4,000 active recruiting customers.
Using a personalized approach to service and best-in-class candidate matching technologies, Hcareers is able to deliver more of the right candidates to the businesses served-candidates who stay longer and perform better in their roles.
Prior to building career development solutions, Mr. Mitchell spent many years as an investment banker and private equity professional. He was a General Partner of Provender Capital Group, LLC, a merchant banking group which makes principal investments in the areas of media, financial services and specialty retail.
Mr. Mitchell's professional experience also includes Morgan Stanley, Mitchell & Titus, McKinsey & Co. and The Anschutz Corporation.
Mr. Mitchell earned his AB from Harvard University and MBA from the Harvard University Graduate School of Business where he served as President of his class. While at Harvard, he was a two-time captain of the varsity basketball team and 3-Time All-Ivy selection. He is also a member of the Harvard Varsity Club Hall of Fame.
Please visit http://www.virgilcareers.com/about for more information.
Linkedin Profile: https://www.linkedin.com/in/ronaldmitchell24/
Mr. Mitchell can be contacted at +1 646-291-6531 or ron.mitchell@virgilholdings.com
Author's Articles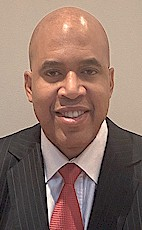 By Ron Mitchell, CEO & Founder, Virgil Careers