Editorial Board Guest Author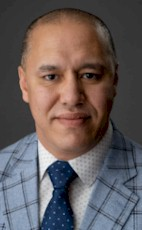 Dr. Jaddoud
Hicham Jaddoud
Senior Director of Hospitality, North Star Mohican Casino|Resort|Golf Course
Dr. Hicham Jaddoud has over 12 years of hospitality, tourism, and gaming management experience. He held various management positions with some of the most reputable hotel companies such as Sheraton, Marriott, and the Ritz-Carlton.
Dr. Jaddoud comes from a family of hoteliers and was exposed to the hotel business at a younger age. He attended hotel school in Perpignan, France and started working with Starwood Hotels in the south of France. At this stage he learned how to apply the principles and lessons of hospitality business to real life. It was fascinating and transformed his interest in hospitality and tourism management issues into a passion.
Dr. Jaddoud obtained a Bachelor's Degree in Hospitality and Tourism Management before moving to the US where he joined Starwood Hotels & Resorts in the Midwest. He managed multiple hotel segments from full-service convention hotels to upscale resorts and independent properties.
Dr. Jaddoud completed his MBA in Management in 2011 and obtained a Doctorate in Business with research in Hospitality's Organizational Behavior in 2017 from Georgia State University. He is fluent in English and French and is certified by the American Hotel & Lodging Association.
Dr. Jaddoud has published several articles in the areas of Employee Stress Coping, Reflection Tendencies, Technological Advance in the Hotel Industry, and Managerial Stress in the Hospitality Industry.
Dr. Jaddoud serves on the Board of Directors of the Junior Chamber of Atlanta and is the 2017 World Affairs Council China Fellow. He is a Research Associate at the Center for Engaged Business Research at Georgia State University and serves as a Hospitality Graduate Program Mentor at the J. Mack Robinson College of Business.

Please visit http://www.northstarcasinoresort.com for more information.
Linkedin Profile: https://www.linkedin.com/in/dr-hicham-jaddoud-mba-chrm-880bb88/
Dr. Jaddoud can be contacted at +1 314-436-4863 or hicham.jaddoud@gmail.com
Author's Articles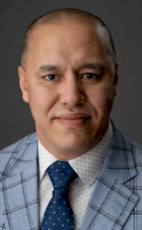 By Hicham Jaddoud, Senior Director of Hospitality, North Star Mohican Casino|Resort|Golf Course