Editorial Board Guest Author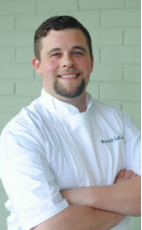 Mr. LaCasce
Russell LaCasce
Executive Chef, Hotel Valley Ho
With a career that spans 20 years, Russell LaCasce is known for his vast culinary knowledge and true love of the craft. As the executive chef of Hotel Valley Ho, he oversees all culinary operations for the hotel, including the OH Pool and OHasis Pool, in-room dining, banquets, catering and the hotel's signature restaurant, ZuZu, which was recently revamped in fall 2019, including a new layout and decor, private dining room, chef station, wine room, and more.

Chef Russell began his culinary career in Charleston, South Carolina as a dishwasher, and quickly found a passion for food and a love for the kitchen. He then spent time learning the service side of restaurants in Park City, Utah, before moving to Scottsdale in 2006. His professional training includes a Culinary Arts Degree from the Arizona Culinary Institute and 10 years working under some of the best chefs in Arizona.
At T. Cook's at the Royal Palms Resort and Spa in Phoenix, Chef Russell worked with Chef Lee Hillson, eventually rising to the position of p.m. sous chef. He joined the renowned Sanctuary Camelback Mountain Resort and Spa in 2010 as a.m. sous chef and was named executive sous chef in 2011. He worked closely with Beau MacMillan, the resort's executive chef and star of Food Network, before taking the position of executive chef at Hotel Valley Ho in 2017.
Chef Russell is skilled at preparing American, Asian, French and Mediterranean cuisines, and was awarded the Taste of Elegance 2013. His creative eye for menu design and sincere passion for cooking are reflected in the beautiful, seasonal food served at ZuZu.
Please visit http://www.hotelvalleyho.com for more information.
Mr. LaCasce can be contacted at +1 480-248-2007 or rlacasce@hotelvalleyho.com
Author's Articles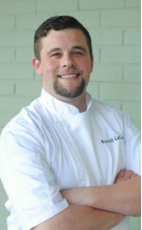 By Russell LaCasce, Executive Chef, Hotel Valley Ho