Editorial Board Guest Author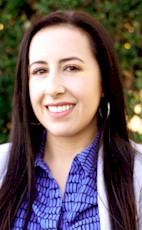 Ms. Hurley
Amanda Hurley
Corporate Director of Marketing, broughtonHOTELS
Before joining broughtonHOTELS in October of 2018, Amanda Hurley spent nearly a decade honing her digital marketing skills for various hospitality companies and marketing agencies. In fact, Ms. Hurley's professional career first began as a Reservationist for Ayres Hotels of Southern California, in which she quickly worked her way up to Social Media Coordinator for the Orange County branch of Ayres Hotels.
Ms. Hurley eventually served as Creative Director for a Southern California marketing agency. From there, she became Corporate Director of Marketing for hotel management company, broughtonHOTELS.
As the Corporate Director of Marketing for broughtonHOTELS Ms. Hurley oversees all digital marketing aspects for broughtonHOTELS Management and individual portfolio hotels. In this regard, she is responsible for digital advertising, website content management, social media marketing, event planning, public relations and driving direct conversions for all hotels in the portfolio.
Ms. Hurley's thorough experience and knowledge in the social media marketing space through managing multiple hotel social media channels has led her to manage, train, and mentor all social media marketing leaders at each broughtonHOTELS property.
Ms. Hurley graduated from Oregon State University in Corvallis, Oregon with a Bachelor's Degree in Sociology with an Environment and Natural Resources emphasis and minor in Political Science.
Without the mentorship Ms. Hurley received from her first connection to the hospitality world, the late Mathew Hildebrant, she would have never found her true calling into hospitality marketing.
Please visit http://www.broughtonhotels.com for more information.
Ms. Hurley can be contacted at +1 949-468-0480 or amanda@broughtonhotels.com
Author's Articles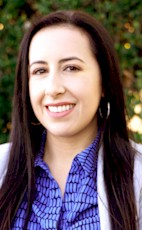 By Amanda Hurley, Corporate Director of Marketing, broughtonHOTELS