Editorial Board Guest Author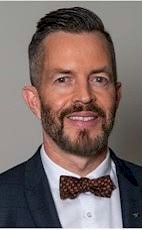 Mr. Poulin
Daniel Poulin
Director, Spa & Fitness North & Central America, Accor
Daniel Poulin is the Director of Spa & Fitness, North & Central America for Accor. Leading the spa, fitness and recreation programs for the entire Accor portfolio in the region since 2014, Mr. Poulin is no stranger to hospitality with a career in the fitness and spa industry that spans over 30 years taking him from Canada to Asia and the Middle East.
Earlier in his career, Mr. Poulin operated the wellness department at a large community center in Vancouver but soon realized that many of the aging members of the community faced with various diseases could not easily and safely benefit from the programs already in place and tailored for younger healthier individuals. Working with various partners in the medical field along with the expertize of his team of fitness professionals, Mr. Poulin developed multiple rehabilitation programs from cardiac to osteoporosis to arthritis and cancer, many still in place today, almost 20 years later.
Often recognized as an innovator and "trends detangler" in the spa and fitness industry, Mr. Poulin's hands on experimental approach to trying practically anything once allows for real life skills that go beyond theories and concepts.
Mr. Poulin holds a Bachelor of Science degree in Kinesiology and a Master of Science degree in Nutrition. He was awarded a prestigious scholarship by the Medical Research Council of Canada to pursue his clinical research evaluating the impact of exercise and caloric restriction on the size and incidence of breast cancer that he then presented at the annual meeting of the American College of Sports Medicine (ACSM).
Please visit http://www.accor.com for more information.
Mr. Poulin can be contacted at +1 416-874-2596 or daniel.poulin@accor.com
Author's Articles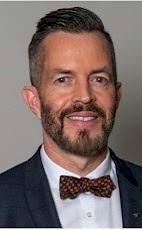 By Daniel Poulin, Director, Spa & Fitness North & Central America, Accor