Editorial Board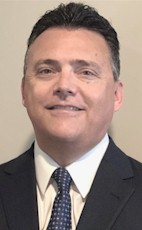 Mr. Hart
Jeff Hart
General Manager, Los Angeles Airport Marriott
Jeff Hart is General Manager of the Los Angeles Airport Marriott.
Through over 33 years in the hotel industry, 30 of which have been served with Marriott International, Mr. Hart has forged a highly recognized career through opening, repositioning and transforming strategically important hotel assets for several Marriott properties. His hotel management experience has taken him throughout the United States, where he has served in leadership roles for more than 10 prominent Marriott hotels.
Mr. Hart earned a degree in Hotel and Restaurant Management from Purdue University, and began his hospitality career in food and beverage programs with Restaurant and Catering Management roles at the Cleveland Marriott, Southbend Marriott, and Lexington Griffin Gate Marriott Resort.
After working as Director of Catering Sales at the Miami Airport Marriott, Mr. Hart transitioned to the West Coast, where he served as Director of Catering Sales and Director of Restaurant Operations at the Los Angeles Airport Marriott. He then took his expertise to Schaumburg Marriott in Illinois as Food & Beverage Director, before returning to Southern California as Director of Operations for both Manhattan Beach Marriott and Marina Del Rey Marriott.
On the West Coast, Mr. Hart lent strategic insight, leadership and hotel management experience as the General Manager for the Manhattan Beach Marriott, Seattle Airport Marriott, Redmond Marriott Town Center where he led the hotel's opening, and Old Town Pasadena Courtyard Marriott, before returning to the iconic Los Angeles Airport Marriott (LAX Marriott).
Currently General Manager at the LAX Marriott, Mr. Hart leads a seamless operation of the property's 1,004 guest rooms and 55,000 square feet of event space. Most recently, he guided the significant Southern California hotel through an entire property transformation, which re-imagined the LAX Marriott, and re-introduced the hotel as a sleek cosmopolitan center of innovation and exploration that is setting the stage of the next generation of travel.
Mr. Hart's passion for both service and quality has earned him recognition with awards such as Best in Class - Sales and Marketing Award as well as Sales Leadership Excellence Award from Marriott International. He is an active participant and leader in the Los Angeles community, and currently serves as an Executive Board Member for Gateway Los Angeles.
Please visit http://www.marriott.com/hotels/travel/laxap-los-angeles-airport-marriott/ for more information.
Mr. Hart can be contacted at +1 310-337-5339 or Jeff.Hart@marriott.com
Author's Articles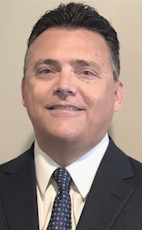 By Jeff Hart, General Manager, Los Angeles Airport Marriott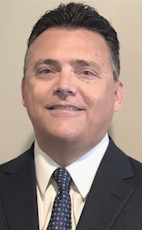 By Jeff Hart, General Manager, Los Angeles Airport Marriott