Editorial Board Guest Author
Ms. Tighe
Diane Tighe
Director of Catering & Conference Services, Washington Duke Inn & Golf Club
Diane Tighe is director of catering and conference services of the Washington Duke Inn & Golf Club, the original AAA Four Diamond Award-winning hotel in Durham, N.C., located on the campus of Duke University. An award-winning catering professional, Ms. Tighe has been with the Inn since 1999.
As Director of Catering & Conference Services, Ms. Tighe leads all the Inn's conference planning initiatives, which entails collaborating with the JB Duke Hotel and servicing the many meetings, conferences, incentive trips, corporate getaways and intimate trade shows hosted at the Inn throughout the year.
Ms. Tighe and her team's efforts contributed to the Inn winning the prestigious Successful Meetings Pinnacle Award six times-a mark of a distinguished event planning team. Her role also encompasses maximizing opportunities created by the property's premier banquet facilities and special event venues including the many weddings and wedding-related events held annually at the Inn. Her and her team serve as onsite wedding consultants par excellence. Prior to her current role, she served as the Inn's director of catering and catering sales manager.
Ms. Tighe received the distinction of Certified Professional Catering Executive (CPCE) in 2012, the most prestigious and widely respected professional designation from the National Association for Catering and Events (NACE). The CPCE is awarded after a rigorous study period and written exam that covers accounting, beverage management, catering services, contracts and agreements as well as event management, food production, human resources and sales and marketing. She also received the 2017 Peter Daymont Lifetime Achievement Award from the Triangle Chapter of NACE.
Ms. Tighe has been an active member of the NACE since 2001, serving three terms as president and in roles of program chair, treasurer and secretary. She also served as National Association of Catering and Events National secretary for chapter presidents council in 2009 and NACE National Education Committee in 2008.
Please visit http://www.washingtondukeinn.com for more information.
Ms. Tighe can be contacted at +1 919-490-0999 or dtighe@wdigc.com
Author's Articles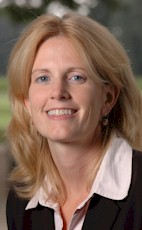 By Diane Tighe, Director of Catering & Conference Services, Washington Duke Inn & Golf Club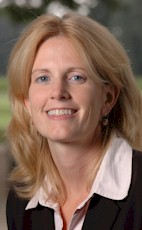 By Diane Tighe, Director of Catering & Conference Services, Washington Duke Inn & Golf Club