Editorial Board Guest Author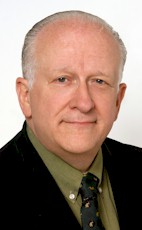 Mr. Fuller
Ed Fuller
President, Laguna Strategic Advisors
Ed Fuller is a hospitality industry leader, educator, and author of the international Top 20 bestselling business book, You Can't Lead with Your Feet on the Desk, published by Wiley. He is president of the Irvine, California-based Laguna Strategic Advisors, a global consortium that provides business consulting services to corporations and governments.
Mr. Fuller is a director of the Federal Bureau of Investigators National Academy Associates Foundation (FBINAA). He has served as a Board Executive of several Charity Boards and Three University Boards.

Mr. Fuller's 40-year career with Marriott included serving as CMO and several regional operational positions which was capped by his role as president and managing director of Marriott International for 22 years. His results included the creation of 80,000 new jobs worldwide, the formation and operation of 555 hotels in 73 countries, $8 billion in annual sales, and the implementation of multiple environmental, philanthropic and educational initiatives.

During that time, he oversaw the creation of Marriott International's Global Security Strategy. His experience included chief sales and marketing officer, global leadership as President of Marriott International, Inc., as executive in charge of crisis management, future business assessment, top-level customer relationship management, sales and marketing leadership and long-term strategy development that applied corporate philosophies, delivered on brand promise and enabled ethical decisions.

An active alumnus of Boston University, Mr. Fuller is former Vice Chairman of its Board of Overseers, former President of the University's Alumni Association and a former Trustee. In 1998, he received the Alumni Award, the University's highest honor.

Mr. Fuller served as a Captain in the U.S. Army and was awarded the Bronze Star and Army Commendation Medal for service during missions in Vietnam and Germany. His new international spy thriller, RED HOTEL, will be in bookstores nationwide on March 19, 2019.
Please visit http://www.lagunastrategicadvisors.com for more information.
Mr. Fuller can be contacted at +1 949-333-1380 or ed.fuller@lagunastrategicadvisors.com
Author's Articles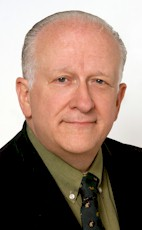 By Ed Fuller, President, Laguna Strategic Advisors