Editorial Board Guest Author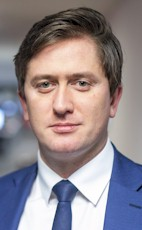 Mr. Lafferty
Daniel Lafferty
Director of Music & Voice, PHMG
Daniel Lafferty is Director of Music and Voice at PHMG, the world's largest audio branding agency with more than 32,000 clients in 39 countries.
Mr. Lafferty has been with the company since 2010, helping businesses across the globe to harness the full potential of audio branding.
Drawing on his extensive background in music, psychoacoustics and the influence of sound on human behaviour, Mr. Lafferty leads finely-tuned bespoke music and voice workshops with organizations, enabling them to understand and explore all of the elements of their brand to create a unique Brand-Sound-Track™ - the exclusive piece of music that encapsulates their company's identity.
Mr. Lafferty looks after the creative talent at PHMG, providing strategic and artistic direction to composers, producers, engineers, voiceover artists and copywriters, to ensure the seamless implementation of a client's new audio branding service.
By developing relationships with world-leading composers and voice artists, he continues to develop and enhance the roster of creative talent at PHMG.
Over the last five years, Mr. Lafferty has been fundraising for PHMG's charitable arm, the PHMG Foundation, helping to raise almost $370,000 for almost 70 different organizations around the world. He most recently climbed Snowdon and also took part in an unusual charity challenge banning him from using the lifts at PHMG's twelfth-floor Manchester office - a distance equal to 7 times the Empire State Building.
Please visit http://www.phmg.com for more information.
Mr. Lafferty can be contacted at +44 01618772253 or daniel.lafferty@phmg.com
Author's Articles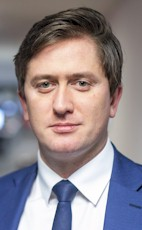 By Daniel Lafferty, Director of Music & Voice, PHMG