Editorial Board Guest Author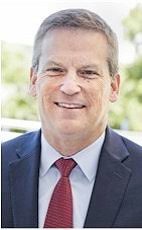 Mr. McAndrews
Chris McAndrews
Vice President of Marketing - Hospitality Cloud, Cvent
Chris McAndrews is the Vice President of Marketing - Hospitality Cloud, for Cvent. The Cvent Hospitality Cloud partners with hotels and venues to help them drive profitable group and corporate travel business.
Mr. McAndrews' team leads the marketing efforts for Cvent's digital marketing tools and software solutions that enable hotels to attract valuable leads to grow their business, maximize the value of that business, and ultimately own their customer relationships.
Cvent provides easy-to-use, integrated technology solutions to maximize the impact of meetings and events of all sizes. Cvent helps organizations plan and market events, execute onsite, engage audiences and measure and analyze results.
Prior to joining Cvent, Mr. McAndrews served in several travel industry executive positions, including roles with pioneering online travel agency Travelocity and global corporate travel management network Radius Travel.
At Travelocity, his teams managed supplier relations, online advertising, and built a fast-growth cruise and vacation package business, helping the company become the first profitable OTA.
Mr. McAndrews helped lead the Radius Travel global network of corporate travel management companies to unprecedented growth in both its corporate account portfolio, and the value of hotel transactions generated through the Radius Global Hotel Program. His responsibilities with Radius included supplier sales, corporate marketing, technology partnerships, customer data management and corporate strategy.
Outside of travel, Mr. McAndrews also served as President, Digital Media for National Geographic and as head of corporate marketing for technology trade publisher International Data Group. He is a graduate of Harvard College and the Stanford Graduate School of Business.
Please visit http://www.cvent.com for more information.
Mr. McAndrews can be contacted at +1 855-385-7823 or cmcandrews@cvent.com
Author's Articles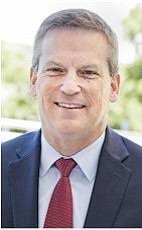 By Chris McAndrews, Vice President of Marketing - Hospitality Cloud, Cvent