Editorial Board Guest Author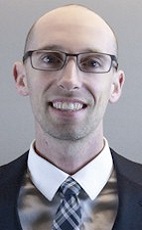 Mr. Lobach
Matthew Lobach
Director of Sustainability, Hersha Hospitality Trust
Matthew Lobach is the Director of Sustainability with Hersha Hospitality Trust, an owner and operator of high quality upscale hotels in urban gateway markets. The Company's 49 hotels totaling 7,584 rooms are located in New York, Boston, Philadelphia, Washington, DC, Miami and select markets on the West Coast. Mr. Lobach is responsible for the development and implementation of EarthView®, Hersha's triple bottom line sustainability program, in addition to leading the Company's philanthropic Giving Committee. Mr. Lobach is certified a LEED Green Associate by the USGBC, and is a member of the Hotel Association of NYC's Sustainability Committee, the Real-Estate Roundtable's Sustainability Policy Advisory Committee, and the United Way Young Leaders of Philadelphia.

Prior to joining Hersha, Mr. Lobach was an Associate with Bayer Corporation, working across their North American business units to plan and implement their sustainability strategy. Mr. Lobach is also a co‐founder of New Leaf Initiative, a non‐profit based in Central Pennsylvania that works with students and young professionals through project‐based learning of sustainability and social entrepreneurship. He received a B.S. in Actuarial Science from the Pennsylvania State University and an M.S. in Sustainability from the Blekinge Institute of Technology located in Karlskrona, Sweden.
EarthView, named a Global Hospitality Sector leader by the Global Real Estate Sustainability Benchmark (GRESB) and a four-time winner of NAREIT's Leader in the Light award, is a program developed and implemented by the Hersha Group that is dedicated to fully integrated environmental and community policies that aim to make sustainable hospitality a genuine reality.  EarthView delivers environmental and conservation programs that positively impact a hotel operation's bottom line while simultaneously improving the well-being of guests, employees, communities, and the planet.

Please visit http://www.hersha.com for more information.
Mr. Lobach can be contacted at 215-238-1046 or matthew.lobach@hersha.com
Author's Articles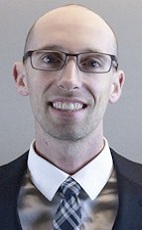 By Matthew Lobach, Director of Sustainability, Hersha Hospitality Trust