Editorial Board Guest Author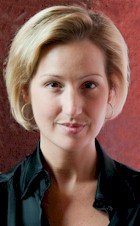 Ms. Moniz
Rachel Moniz
VP Luxury Lifestyle / Independent Brands & F&B, HEI Hotels & Resorts
Rachel Moniz is the Vice President of Luxury, Lifestyle & Independent Brands & Food & Beverage at HEI Hotels & Resorts. Ms. Moniz works on several independently and soft branded properties to define the brand identity and positioning of the hotel within the market, leading the branding and marketing initiatives for all aspects of HEI's Independent Brands Portfolio, including: The Liberty, a Luxury Collection Hotel, Boston; The Gwen, a Luxury Collection Hotel, Chicago; The Equinox, a Luxury Collection Hotel, Vermont; The Whitley, A Luxury Collection Hotel, Atlanta Buckhead; Hotel Republic (San Diego); The Stoneleigh (Dallas); and Hotel Crescent Court (Dallas).

Via creative and compelling branding initiatives, Ms. Moniz promotes the luxury accommodations and attentive service, prime location and community relationships, unique story angles, and exciting food and beverage outlets at these distinctive properties. By creating customized associate service culture training, Ms. Moniz is able to orientate the individual property teams with their hotel's brand DNA and the delivery of the brand message through empathy, trip personas, and overall emotional connections with guests.

In 2006, Ms. Moniz opened the celebrated Ivy Hotel in San Diego, California. As part of the pre-opening team, she launched the luxury hotel and popular nightclub to national acclaim. During her three year tenure as Hotel Manager at the Ivy, Ms. Moniz built the infrastructure of the hotel's operations team and managed day-to-day hotel business and guest relations. Prior to the Ivy, Ms. Moniz was the Director of Operations at the W hotel, also in San Diego. Here she oversaw daily hotel operations, while continually focusing on achieving hotel profitability through revenue generation, cost control and guest satisfaction. Prior to the W, Ms. Moniz lived in Colorado and was the Rooms Director at the St. Regis Aspen, where she managed operations.

Based in Massachusetts with her husband and their six children, Ms. Moniz and her family are involved with a variety of local charities, including the Massachusetts Society for the Prevention of Cruelty to Animals, Project Bread's Walk for Hunger, and the Boston Esplanade Community Clean-Up.
Please visit http://www.heihotels.com for more information.
Ms. Moniz can be contacted at 617-838-2422 or rmoniz@heihotels.com
Author's Articles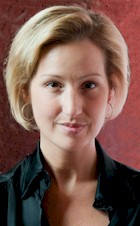 By Rachel Moniz, VP Luxury Lifestyle / Independent Brands & F&B, HEI Hotels & Resorts