Editorial Board Guest Author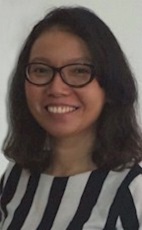 Ms. Arisandi
Fifi Arisandi
General Marketing Manager, Smart Walkie Talkie, Pte, Ltd.
Fifi Arisandi is the General Marketing Manager of the award-winning telecommunication startup, Smart Walkie Talkie, Pte. Ltd., where she oversees the whole gamut of activities related to the leads generation for the company's products. Smart Walkie focuses on building communication apps, which are specificly designed for professional use. One of the apps is VoicePing, which is a walkie-talkie app that works on both Android and iOS. It also has a Desktop version which makes it even more suitable for use in industries that require instant communication continuously between the in-office and on-field staffs.
Before her current position, Ms. Arisandi worked as a marketing professional in various industries for seven years, during which time she gained a vast experience in product/brand management as well as strategic marketing. After some time working in office jobs, she made a major move in her career by working remotely for tech companies. Working in a different industry and on varied platforms has challenged her to get out of her comfort zone. Thus, she committed to learning new subjects, such as online marketing and programming to upgrade her skills and knowledge outside her previous marketing experiences. Moreover, Ms. Arisandi always looks for ways to do things differently and is constantly on the lookout for new things to explore and learn.
Her philosophy is, "When your heart is willing, you will find a thousand ways. When your heart is unwilling, you will find a thousand excuses." Please visit http://www.voicepingapp.com/ for more information on the project she is currently involved in.
Please visit http://www.smartwalkietalkie.com for more information.
Ms. Arisandi can be contacted at 656-708-9391 or fifi@smartwalkietalkie.com
Author's Articles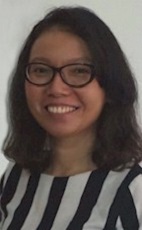 By Fifi Arisandi, General Marketing Manager, Smart Walkie Talkie, Pte, Ltd.