Editorial Board Guest Author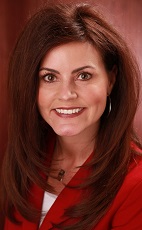 Ms. Maher
Melissa Maher
Senior Vice President - Global Partner Group, Expedia, Inc
As the leader of the Global Partner Group for Expedia, Inc., Melissa Maher spearheads all aspects of global business relationships with the company's top hotel partners.  Ms. Maher has taken an active role in driving significant discussions within the hospitality industry regarding issues affecting lodging supply partners and key stakeholders in the online travel space.
Ms. Maher oversees the teams responsible for creating new initiatives, driving the strategy behind negotiations, distribution, and connectivity for Expedia's chains, key accounts, and independent partnerships. She also leads Expedia's gaming lodging supply division.
As part of her role, Ms. Maher also manages the Global Partner Marketing team which strives to enhance relationships with key partners including large and regional brands, connectivity providers, ownership groups, management companies, and industry associations, along with executing marketing communications and global partner events.
During her tenure with Expedia, Ms. Maher has been passionate in driving meaningful dialogue about women in leadership within the company and hospitality industry.
Previously, Ms. Maher served as regional director with Expedia, with oversight of the Nevada/gaming lodging division. Prior to joining Expedia in 2001, Maher opened the Paris Hotel & Casino in Las Vegas as the director of conference center sales. She also served as director of tour and conference sales with the Las Vegas Hilton.
Ms. Maher received an M.B.A. and a B.S. in hotel administration from the University of Nevada, Las Vegas.
Ms. Maher can be contacted at 702-938-2347 or MMaher@expedia.com