Editorial Board Guest Author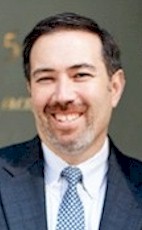 Mr. Blake
Michael Blake
Chief Executive Officer, Hospitality Technology Next Generation (HTNG)
Michael Blake is the Chief Executive Officer of Hospitality Technology Next Generation (HTNG). Mr. Blake previously served as the CIO of Commune Hotels & Resorts, encompassing Joie de Vivre, Thompson, Tommie and Alila Hotels. He provided strategic leadership and sound perspective to contribute to the management and evolution of Commune's global IT functions.
Before his role at Commune, Mr. Blake was the CIO of Hyatt Hotels Corporation where he set the global technology direction for their global footprint. He has over 20 years of experience in finance and technology from various roles at numerous companies. Before his CIO positions with Commune and Hyatt, Mr. Blake was SVP of IT for First Data, CFO of IT Finance at Kaiser Permanente and Director of IT Finance for Sears. In each role, he was the highest-ranking IT Finance resource and key internal consultant and advisor to international senior leadership teams.
Prior to that, Mr. Blake held various financial roles within United Airlines including the controller of the IT organization.
Mr. Blake holds a Bachelor of Science in Accounting from the University of Utah, received his Master of Business Administration in Finance and Economics from the University of Chicago Booth School of Business and also his Master of Science in Information Technology from Northwestern University. He also maintains several credentials and licenses: CPA, CMA, CISA, CITP.
Mr. Blake served as a member of HTNG's Board of Governors since 2009 and held the Treasurer position for many of those years.

Please visit http://www.htng.org for more information.
Mr. Blake can be contacted at 847-303-5560 or michael.blake@htng.org