Editorial Board Guest Author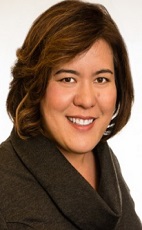 Ms. Braum
Roberta Braum
Director of Product Management, Payments, Agilysys
Roberta Braum is the director of product management for payments at Agilysys, a leading technology company that provides innovative point-of-sale, property management, inventory and procurement, workforce management, analytics, document management and mobile and wireless solutions and services to the hospitality industry.
Ms. Braum began her career at Apple, where she served as a technical lead designing file server systems. She also has also held management positions at IMDb, where she oversaw subscription services for entertainment professionals, and at Amazon, where she helped develop a payment plan service for the company's ordering systems.
Prior to joining Agilysys, Ms. Braum served as director of product management at Array Health, where she designed a purchasing decision support system, developed a product and sales roadmap and supervised program and product management teams.
At Agilysys, Ms. Braum manages the product strategy and roadmap for the company's payments products, including the groundbreaking rGuest® Pay solution, the Agilysys payment gateway that enables complete and secure payment processing. She also addresses the challenges that new payment technologies pose to the hospitality industry and develops strategic solutions that enable a seamless guest experience for Agilysys' next-generation point-of-sale and property management customers.
Ms. Braum serves as a thought leader in the areas of payment technologies, data security and EMV readiness. She holds a Bachelor of Arts degree in engineering and computer science from Dartmouth College, a Master of Science degree in electrical engineering and computer science from the Massachusetts Institute of Technology (MIT) and a Master of Business Administration degree from MIT's Sloan School of Management.
Please visit http://www.agilysys.com/ for more information.
Ms. Braum can be contacted at 770-822-0794 or roberta.braum@agilysys.com