Editorial Board Guest Author
Ms. Hutchins
Amy Hutchins
Lead Product Manager, BookingSuite (USA), Inc.
Amy Hutchins is a software professional with 12 years of experience designing and building consumer software and online services solutions. She is a Lead Product Manager at BookingSuite, and has spent the past three years focused exclusively on solutions for the hospitality industry. An advocate for non-tech-savvy consumers, Amy emphasizes a premium user experience in all software products. In her current role, Amy has traveled all over the world meeting with hoteliers and learning about their specific pain points and everyday work experiences. By analyzing the nuances of how different hospitality software systems interact with each other, Amy strives to empower properties of all sizes by providing simple end-to-end software solutions to meet their unique needs. She loves the challenge of taking conceptually difficult tasks and distilling them into easy and intuitive solutions to facilitate increased productivity in work and life. Before focusing on hospitality, Amy spent seven years at Microsoft in the Windows division. She spent much of her time in the identity and security space there. She brings that strong background to the hospitality industry, where she works to ensure a safe and enjoyable experience for hotel staff and guests alike. Amy graduated from Duke University with a major in Computer Science and minors in Economics and Classical Civilizations. She doesn't get to use the latter quite as much as she had hoped, but it does prove useful when she's traveling to historic destinations.
Please visit http://suite.booking.com/ for more information.
Ms. Hutchins can be contacted at 314-302-9952 or amy.hutchins@booking.com
Author's Articles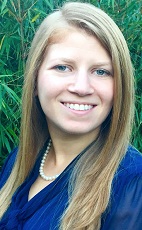 By Amy Hutchins, Lead Product Manager, BookingSuite (USA), Inc.