Editorial Board Guest Author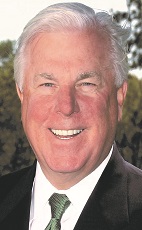 Mr. Harvey
Philip J Harvey
President, Venture Insurance Programs
Philip J. Harvey is president of Venture Insurance Programs, a national program administrator for select industries, including hotels, resorts and golf and country clubs. Through Venture, Mr. Harvey created a leading all-lines insurance program for hotels and resorts called SUITELIFE.
Mr. Harvey has more than 35 years of insurance experience in all facets of property and casualty insurance. The hallmark of Venture is an entrepreneurial spirit that identifies market needs and works to develop unique solutions. He values employees and business partners who share this same entrepreneurial approach, and prides himself on being responsive to client issues and industry trends, and he has instilled the same commitment in his staff.
In addition to the SUITELIFE insurance program for hotels and resorts, Mr. Harvey created all-lines insurance programs for the golf, marine, technology, life sciences and banking industries as well as a Professional Liability unit for privately-held, publicly-traded and non-profit organizations.
In 2006, Mr. Harvey formed Inventure, Inc. as a holding company for Venture Insurance Programs; IRISK (an independent risk management firm); and Vertibrands (an insurance marketing communications agency).
In 2007 Mr. Harvey was named to the board of directors of Target Markets Program Administrators Association (TMPAA) following Venture's receipt of TMPAA's Best Practice Designation.
Prior to founding Venture, he started Philip J. Harvey & Co., Inc. in 1977 as a regional general lines insurance brokerage serving large commercial accounts.
Mr. Harvey can be contacted at 8002826247223 or pharvey@ventureprograms.com