Editorial Board Guest Author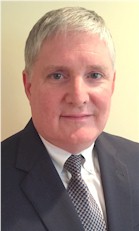 Mr. Catlin
Jeff Catlin
Co-Founder & CEO, Lexalytics, Inc
Jeff Catlin has over 20 years of experience in the fields of search, classification and text analytics products and services. He has held technical, managerial and senior management positions within a variety of companies including Thomson Financial and Sovereign Hill Software.
Mr. Catlin's experience building text based applications for companies like Thompson Financial where he built a finance news search application showed the need for a set of text mining tools. This need eventually led him to create Lexalytics to provide these text services that had previously been built from scratch. His depth of experience in Search and Text Analytics has made him a frequent speaker at text mining conferences and a frequent guest submitter at blog sites across the internet (for example a video for network world that explains how and why search and text analytics systems compliment one another.
Prior to the formation of Lexalytics, Mr. Catlin acted as the General Manager for the unstructured data group of LightSpeed Software where he was responsible for sales, marketing and development efforts for the Knowledge Appliance and iFocus products.
Prior to joining LightSpeed, he was co-owner of PleasantStreet Technologies which produced a news-filtering product for Thompson Financial. Mr. Catlin is currently co-founder and CEO of Lexalytics, Inc. Lexalytics software turns conversations into profitable business decisions. Built without any venture funding, Lexalytics is a profitable company that builds the most important engine for social text mining.
Relying heavily on automation and a very senior group of people, Mr. Catlin's company has gone from launching the world's first commercial sentiment analysis engine to processing billions of documents a day for the top social listening and customer experience management companies in the world. Re-investing millions of dollars a year into development and operations has kept Lexalytics at the forefront of innovation and ahead of the competition for the past twelve years.
Mr. Catlin graduated from UMass Amherst with a degree in Electrical Engineering in 1987.
Please visit http://www.lexalytics.com for more information.
Mr. Catlin can be contacted at +1 4132530202101 or jeff.catlin@lexalytics.com