Editorial Board Guest Author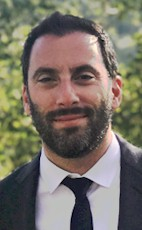 Mr. Grossman
Lanny Grossman
President, EM50 Communications
For the past 20 years, Lanny Grossman has specialized in Public Relations, luxury lifestyle marketing and consumer outreach for some of the world's preeminent hospitality brands.
In 2008, capitalizing on his global experience, knowledge and relationships across multiple industries, Mr. Grossman founded the boutique Public Relations firm EM50 Communications, now with offices in New York City and Miami. From media outreach to marketing partnerships and corporate branding, Mr. Grossman and the EM50 team apply an analytical and goal-oriented approach to creating complete and unique marketing solutions for clients around the world stretching from the ends of the earth in Southern Patagonia, throughout Latin America, across Europe and closer to home in and around New York.
Mr. Grossman has spent his career understanding and responding to the wants, needs and attitudes of luxury consumers. He began his career working with notable hotel properties such as the famed Waldorf-Astoria in New York and Le Byblos Hotel in Saint-Tropez handling US-Based public relations efforts on behalf of the properties as part of a team at Lou Hammond & Associates.
After excelling within an agency environment, Mr. Grossman was recruited in house by one of his clients to become the Director of Public Relations for two of America's highest grossing and famous restaurants--Tavern on the Green and the Russian Tea Room. While in-house, he was faced with the challenge of re-inventing two of New York's venerable restaurant institutions. Following his time on the restaurant scene, he returned to luxury hospitality as the Director of PR for the five-star New York Palace Hotel & Towers, an independent, luxury hotel with 900 rooms in the heart of Manhattan.
Building upon all the previous experience in the luxury hospitality sector, Mr. Grossman was recruited to be the Director of Brand Communications for Small Luxury Hotels of the World, an international hotel consortium whose portfolio boasts over 520 of the finest hotels in more than 70 countries. He raised both the brand's visibility and direct reservations to new heights during his more than five year tenure through high profile media placements and effective brand affiliations.
Today, EM50 continues to grow as a leader in hospitality marketing working with distinguished luxury hotel and travel products such as Tcherassi Hotels in Colombia, Singular Hotels in Chile, Quasar Expeditons in the Galapagos Islands and many more!
Mr. Grossman has been a member of the Society of American Travel Writers, Public Relations Society of America and The International Spa Association. Additionally, he has served on the board of various non-profit foundations.
Please visit http://www.em50.com for more information.
Mr. Grossman can be contacted at +1 646-861-2801 or lanny@em50.com